Shavkat Mirziyoyev reprimands executives for low quality of construction works
Today, on May 22, President Shavkat Mirziyoyev visited the construction site of apartment blocks in the Khojaabad district of Andijan region.
The population of Andijan province is 10 percent of the total of Uzbekistan, while in terms of area it is only 1 percent of the country's territory. Therefore, measures are being taken to meet the current and growing needs in housing through the construction of high-rise buildings on the hilly terrain surrounding the city of Andijan.
35 apartment blocks are being erected at the Ittifok quarter of the Khojaabad district. The flats are due for families in need of housing from the cities of Andijan, as well as Andijan, Khojaabad, Bulakbashi and Jalakuduk districts.
A school, a sewing workshop and a sports complex are also being built here.
The head of state pointed to shortcomings in works undertaken. Housing construction on this type of terrain is new to our country, Shavkat Mirziyoyev said, thus it is essential to build them solid and of high quality, in accordance with international standards.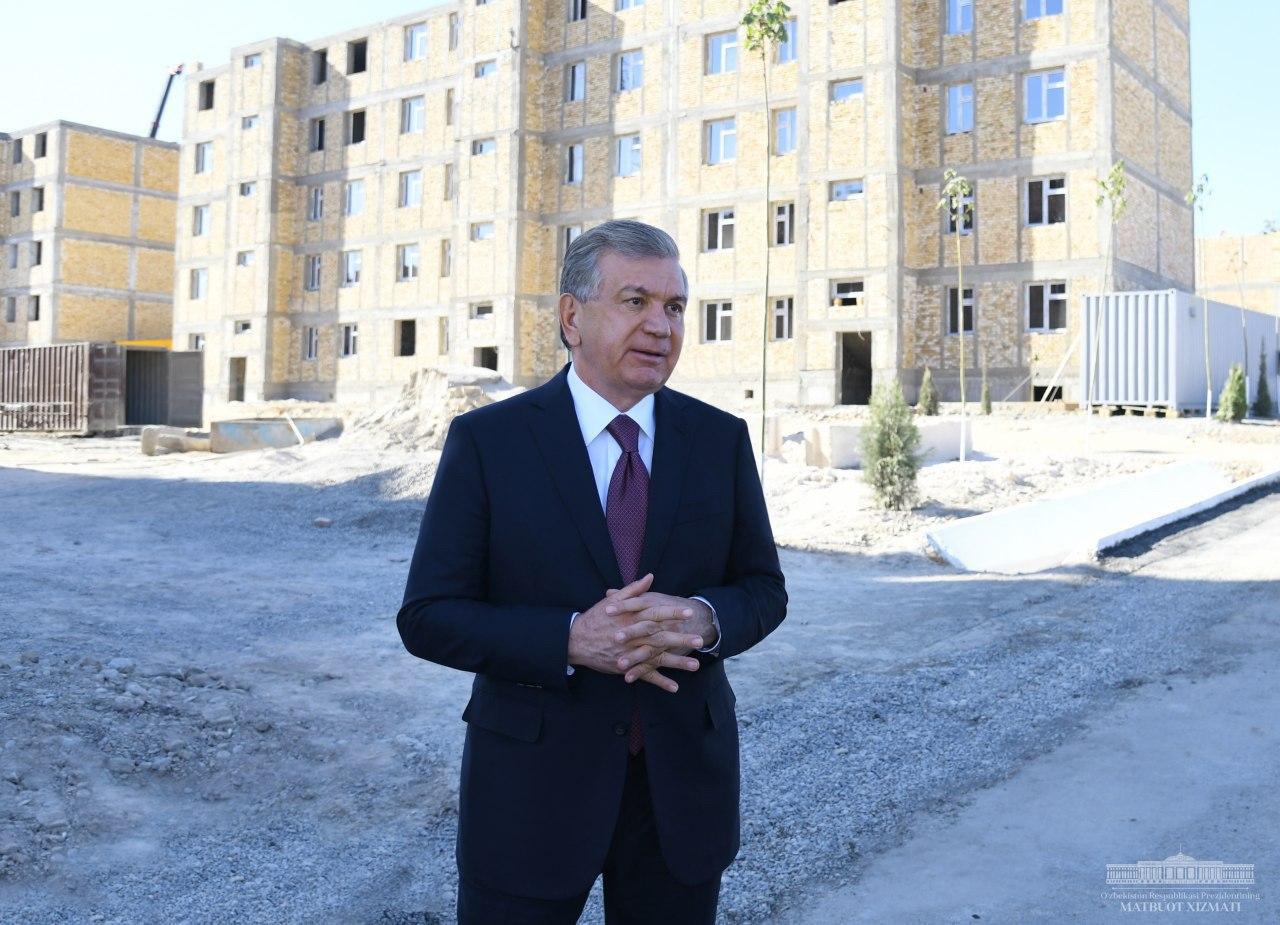 The President voiced guidelines for the perfection of construction projects and organization of transport routes convenient for the local population.
On this, the head of our state completed his working trip to Andijan region.