The President speaks with new settlers
President Shavkat Mirziyoyev has examined the modern apartment blocks built in Nizami mahalla in the city of Bukhara.
In the past, there used to be low, unsightly residential buildings with no sewers. Last year, seven-story houses, trade, and service centers were erected in their place.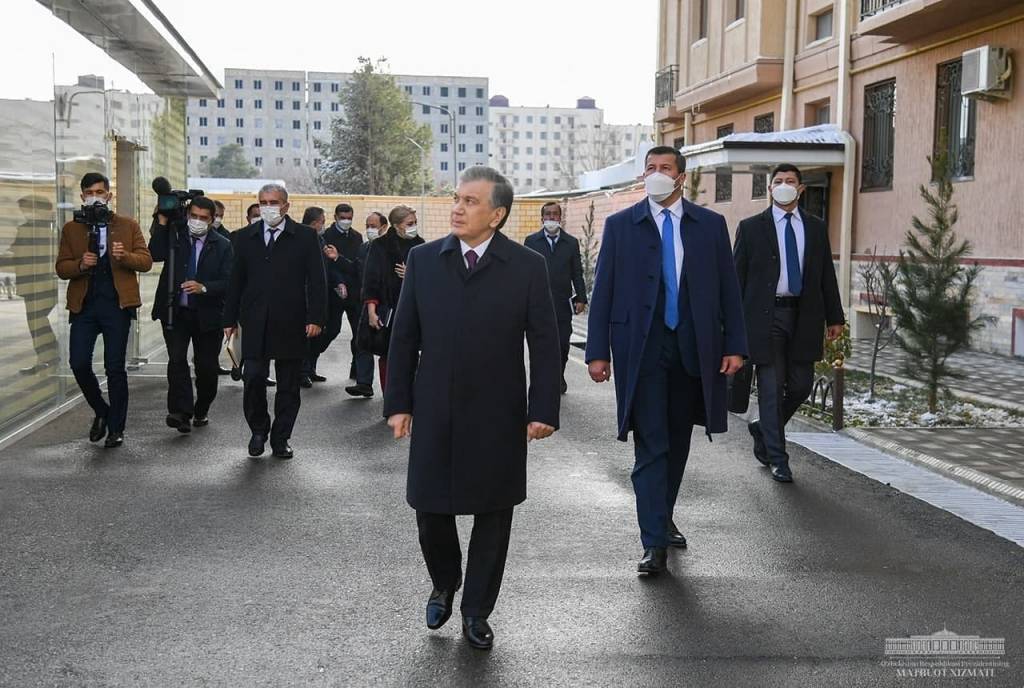 Shavkat Mirziyoyev visited the labor veteran Nemat Hotamov in his new apartment. A warm conversation took place at the table.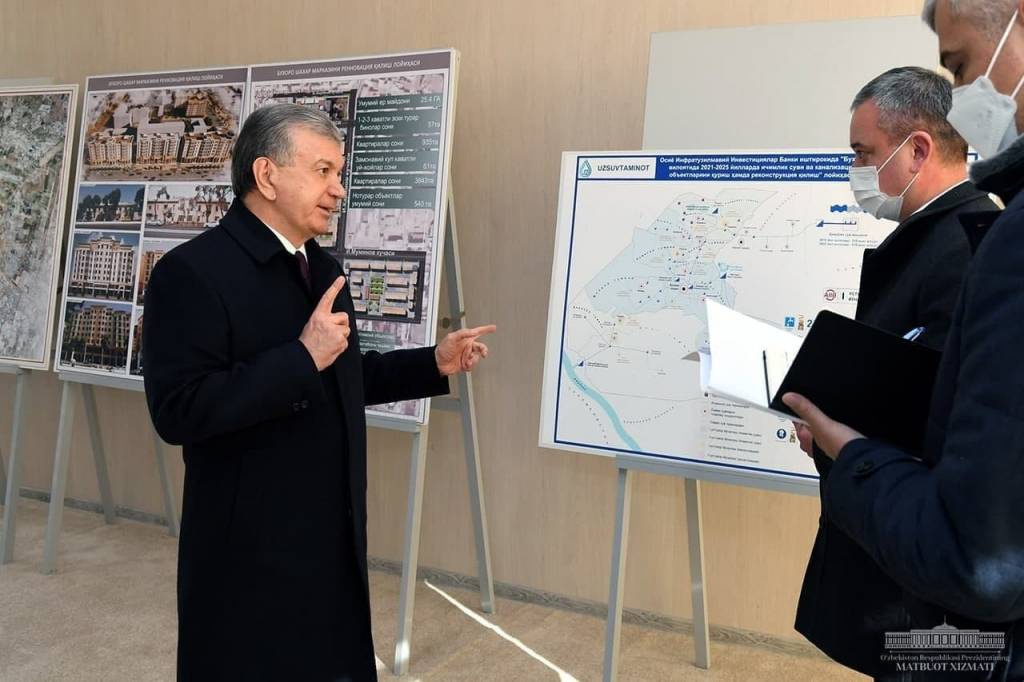 The family used to live in this very mahalla, in an old house. The new settlers are happy with their modern neighborhood.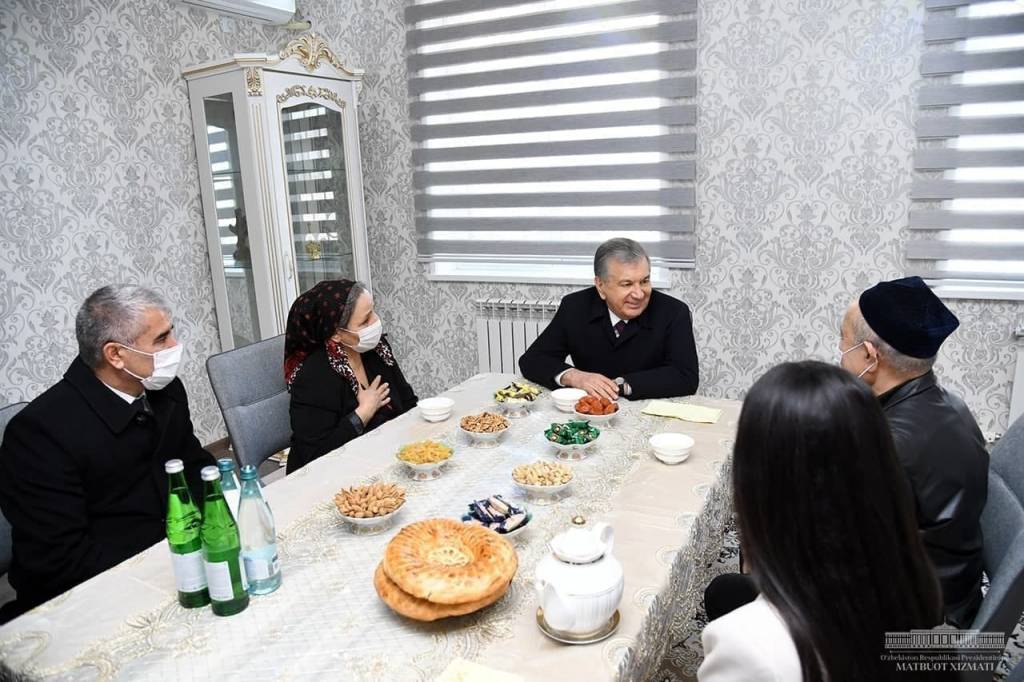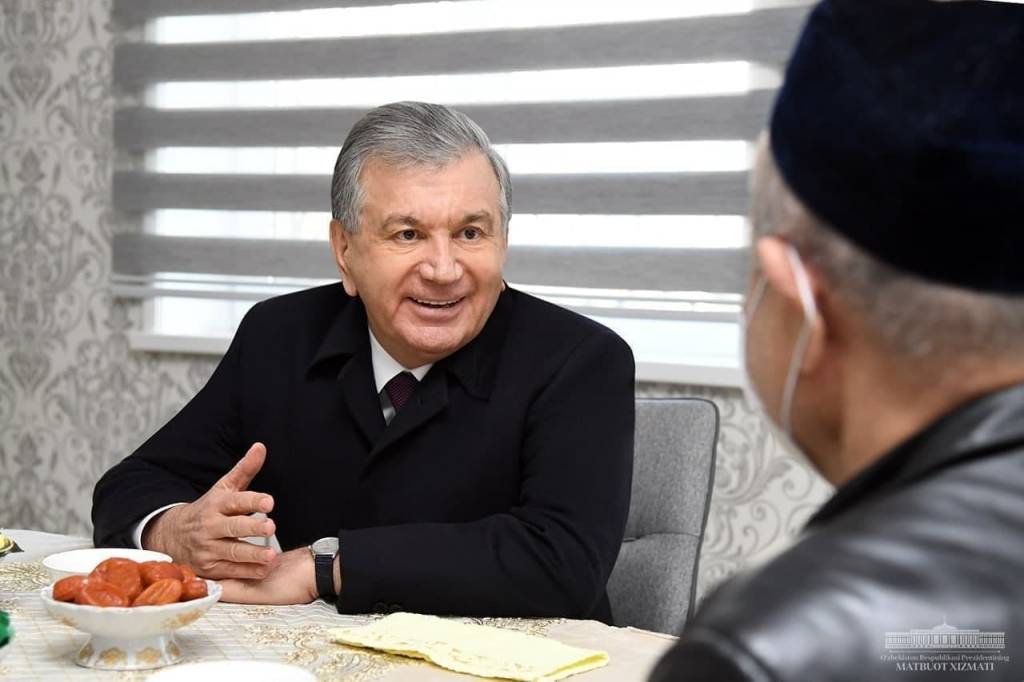 The President stressed that our people deserve to live in such state-of-the-art conditions.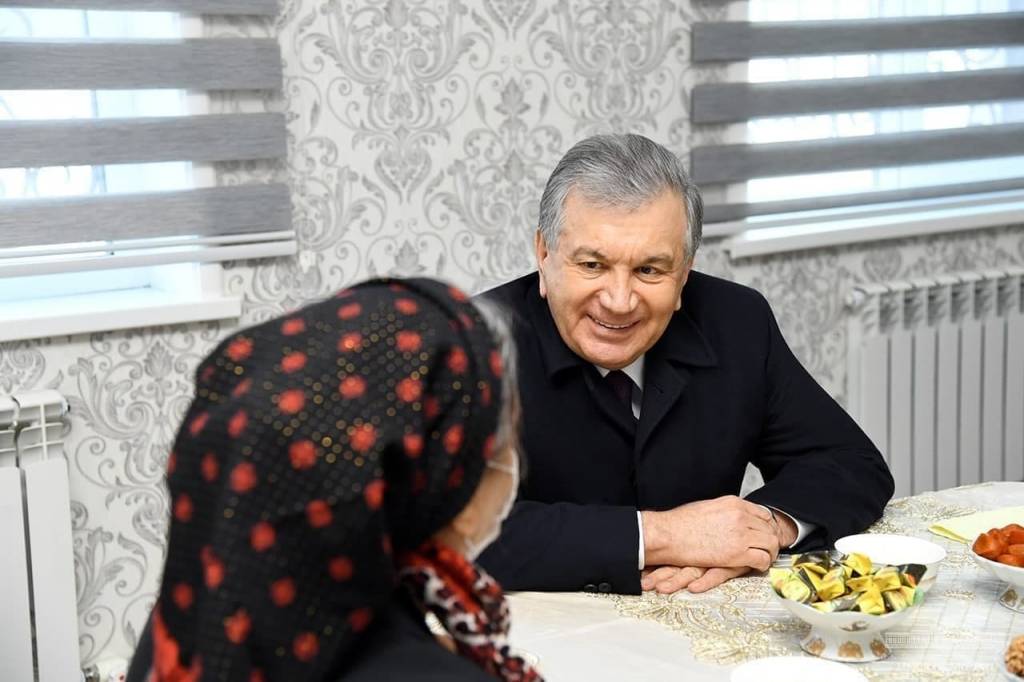 Responsible executives provided the Head of the state with information on plans for the construction and repair of highways in Bukhara region, sewerage facilities in the city of Bukhara, renovation of apartment blocks.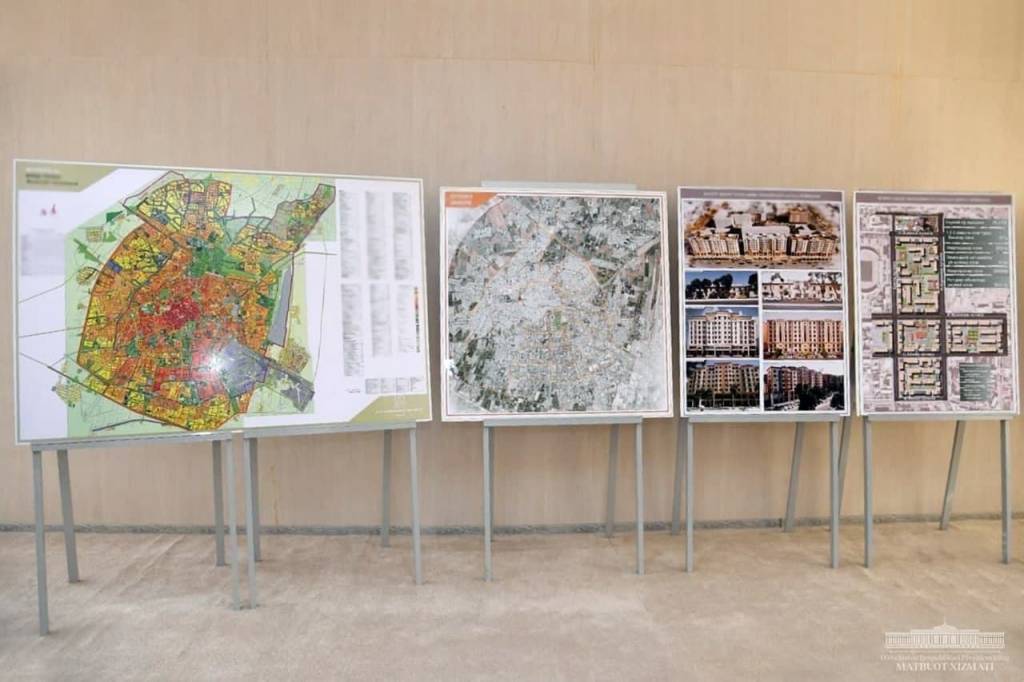 Shavkat Mirziyoyev then departed for Tashkent.