The President got acquainted with activities of silk spinning enterprise
President Shavkat Mirziyoyev got acquainted with activities of Surkhon Ipagi LLC in Termez.
The enterprise has launched full circle production. There are cocoon harvesting, spinning, sewing and weaving shops. Several districts of Surkhandarya region are assigned to the enterprise to provide raw materials according to cluster system.
The staff works in two shifts, more than 300 permanent and more than 250 seasonal workplaces are created.
Products are sold in Asia and Europe. In 2017, products worth almost 2 million 140 thousand USD were exported, in 2018 this figure exceeded 2 million 873 thousand USD.
The factory museum is organized to attract tourists. They can follow the entire production process from the start to finish. There is also a showroom and silk clothing production department.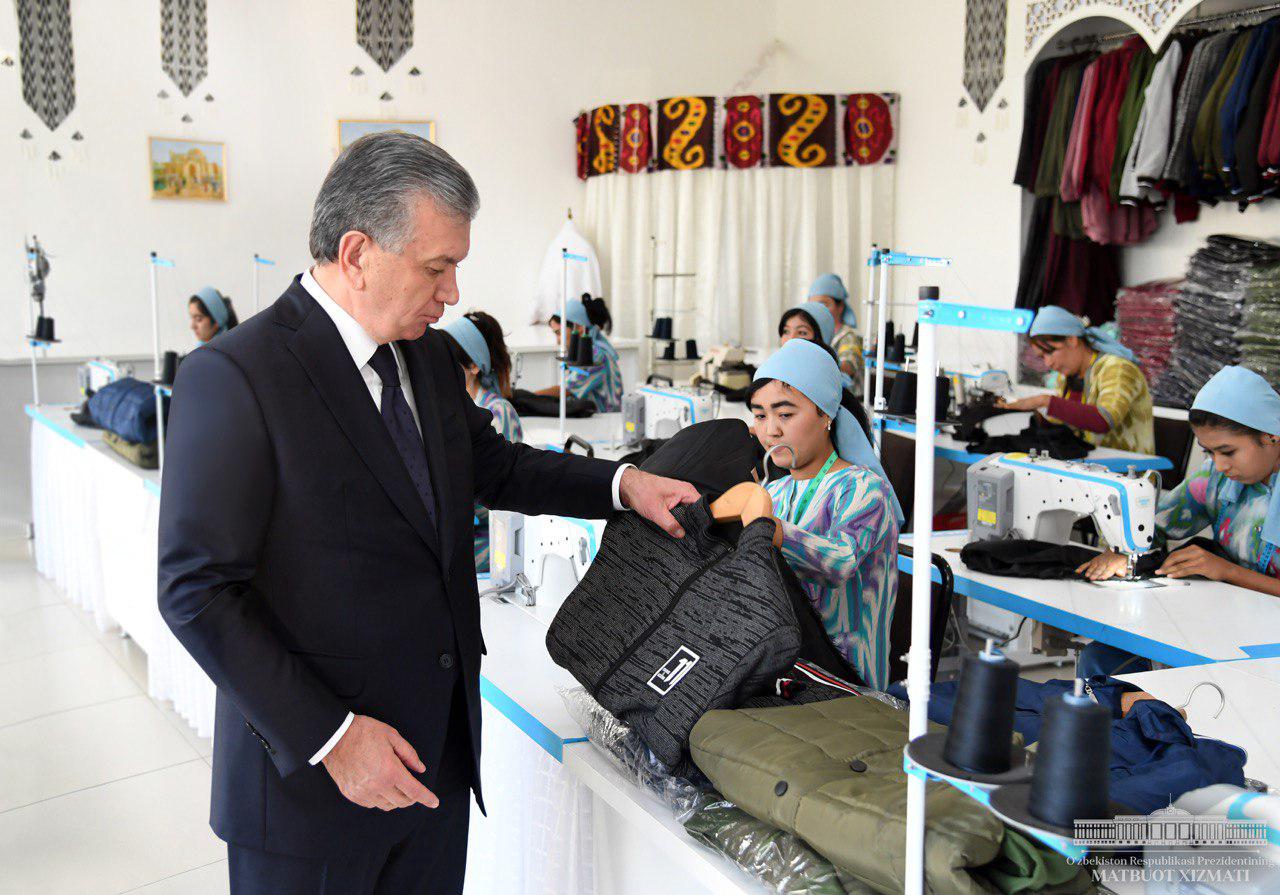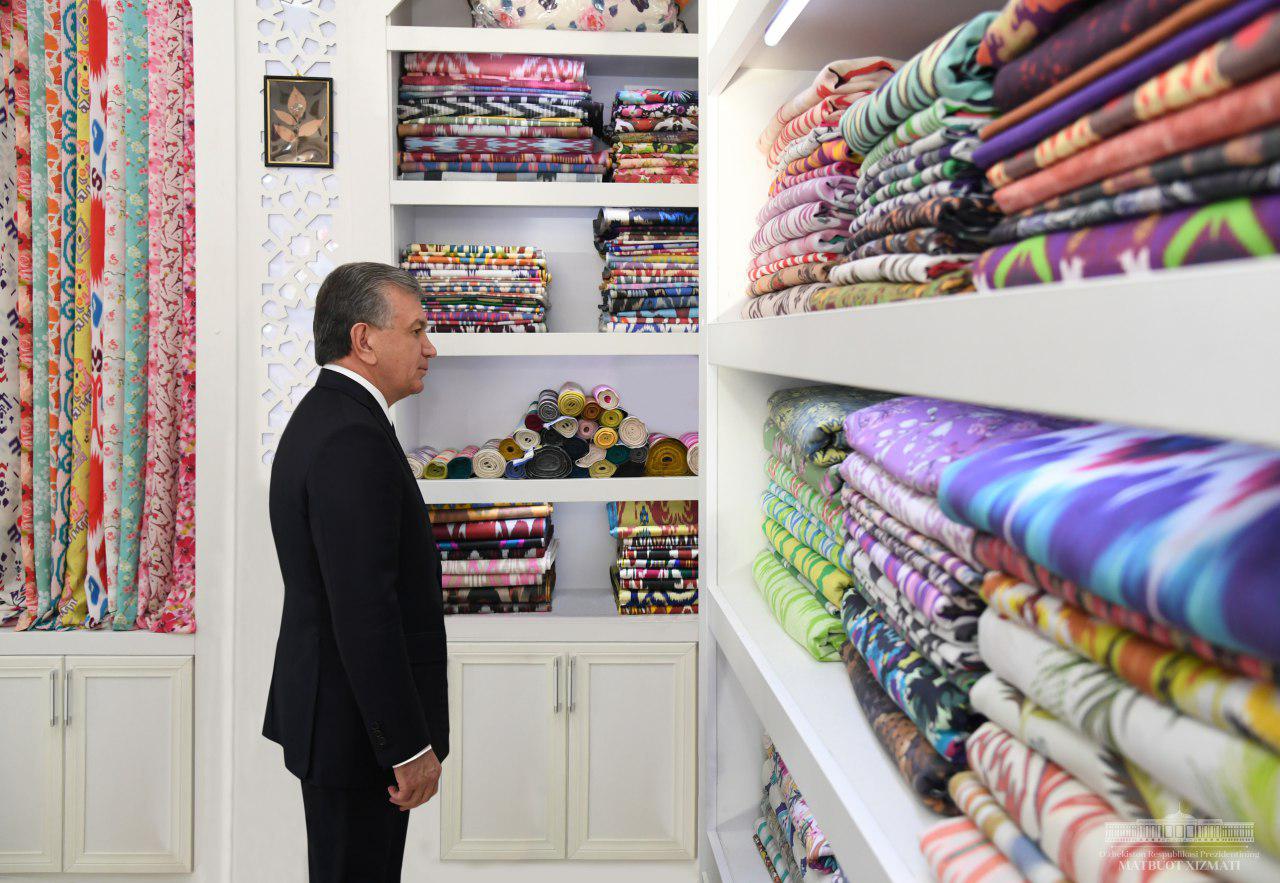 The Head of the state visited the museum and factory.
Presentation of projects on effective use of Surkhandarya region's tourism opportunities was also held.