Comprehensive program to be devised to prompt socio-economic development in Uchtepa district
President Shavkat Mirziyoyev has held a meeting with the officials and mahalla chairpersons of the Uchtepa district, representatives of the intellectual circles and other responsible people.



The head of state noted that the industrial production of the district is half of the citywide indicator, the pace of development in other areas is also at a low level. The President stressed that much needs to be done towards the promotion of entrepreneurship, job creation, repair of internal roads and public utilities, enlightenment of young people.
Shavkat Mirziyoyev said that a program comprising 61 projects was elaborated to address these issues, but their number could still grow.
"A separate resolution will be adopted for comprehensive development of the Uchtepa district. If you come up with specific proposals, this document will be even more productive and useful," the head of state suggested.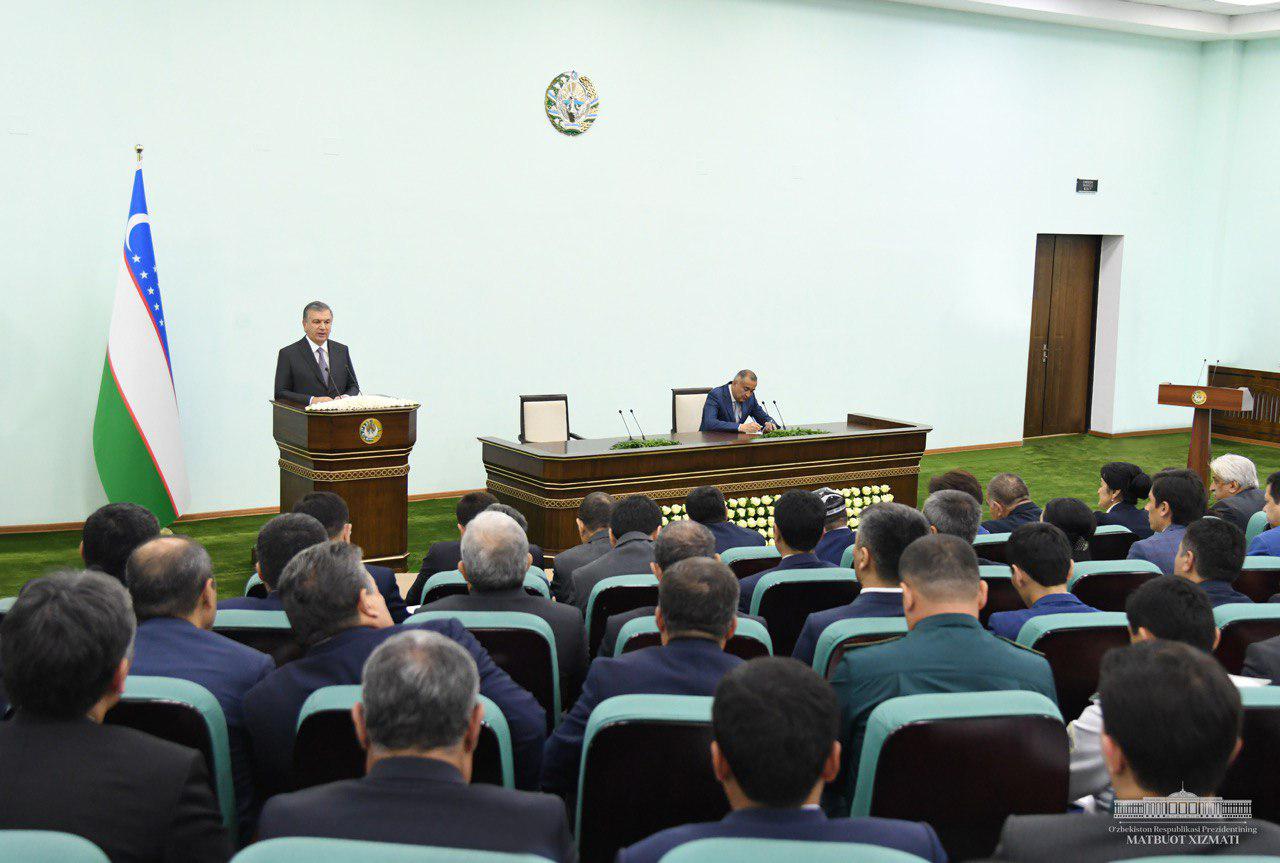 The meeting took place in the form of an open dialogue. Participants expressed their opinions. The President instructed the responsible persons to include these proposals in the corresponding plans and ensure their soonest implementation.